The world is moving to massively interconnect – Technology is contributing to growing complexity to design, build and manage the systems. Contech Solutions embraces technology to provide the platform for developing strategies to require systems level and cross system level solutions to have good execution.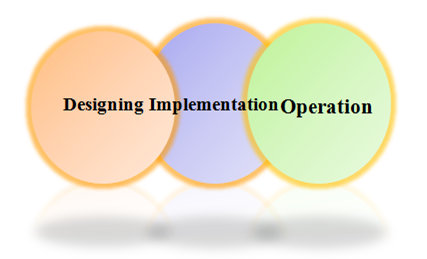 We have well organized and customer centric product development environment. Company's commitment to advocate the highest quality standards DELTA EC,3P, CE,RoHS & ISO/IEC, Generic Cabling Standards, IEC and cabling components standards for developing the products is led to ensure sustainable improvement of the environment, we are believed that soon all will persuade the Contech Solutions way… Commitment to Excellence
As Contech's customer centric approach, we are committed to support companies to optimize their copper, fiber networks and data centers by helping consultancy (design / pre-sale), implementation (build / installation) and operation (manage / post-sale). Our partners play vital role to deliver high standards for technical solution and cost effectiveness for commercial solution so we make companies enable to work closer with customers and more competitive than ever… Commitment to Empower
Contech Solutions Incorporation was established in 2008. Since inception has been involved to develop the complete range of passive network cable systems in Bare / Silver-Covered / Tinned / Copper-clad-Aluminum / Steel-covered Copper; Optical Fiber in single & multi mode and all types of IT and telecom rack enclosures. Contech lines of product are based on four segments – Fiber, Copper, Coaxial and Rack Enclosure. In order to be the most competitive and efficient infrastructure provider in the industry, we are constantly focused on reconstruction of market boundaries and reaching beyond existing demand. We believe in the value of regional partners and committed to provide top quality communication solutions to our customers.